Well I painted these guys to resemble the Imperial Knights from the Star Wars Legacy comics. I chose to paint blue blades as they would stick out more than white blades. The problem I am now left with is who they are, who they fight for, and if I have to come up with some kind of "the force"? Or do I just go crazy and turn my universe into Star Wars.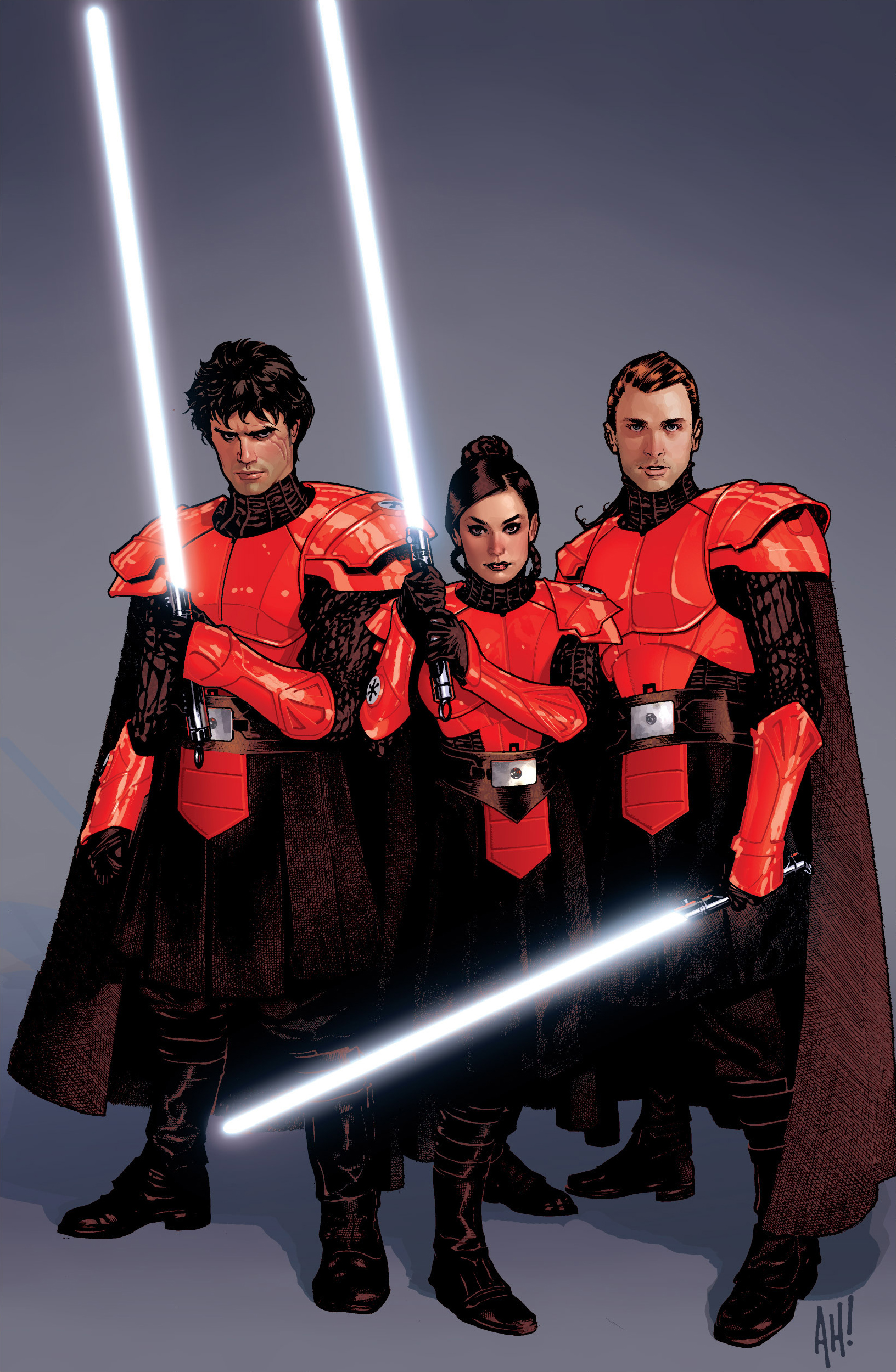 Courtesy of Wookieepedia
If I turn it into Star Wars, then I need to source Star Wars vehicles (space craft okay, the miniatures game) and good Stormtroopers, soldiers I can paint up as rebels, then other factions.
If I keep my Tranquil Stars setting, I don't want to just shoehorn "the Force" into it, or some kind of evil empire. I don't have an Empire yet.